The Chi Eta Phi Education Foundation is governed by a Board of Directors. As of Fall 2020 the board included these five members.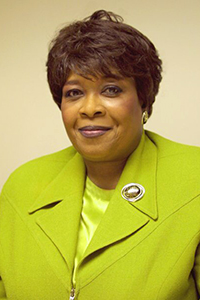 Dr. Barbara J. Hatcher
President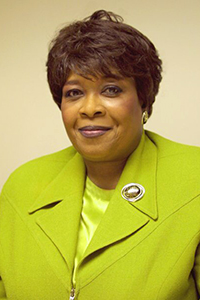 Dr. Barbara J. Hatcher
President
Dr. Barbara Hatcher, PhD, MPH, RN, FAAN, Principal at Hatcher-DuBois Odrick Group, LLC, and a former Robert Woods Johnson Executive Nurse Fellow, has initiated system-wide change and provided leadership in health care, public health policy/practice, health regulation and workforce development. Her major achievements in nursing, public and global health have focused on maternal and child health, underserved urban populations and populations in developing countries. Among Dr. Hatcher's numerous contributions to public health, she founded the District of Columbia (DC) Department of Health's multimillion-dollar Healthy Start project to reduce infant mortality and barriers to pre-natal care; served as the first chair of the combined District of Columbia Board of Nursing; and, worked with the DC nursing community, legislators and legal counsel to establish rules and regulations for nursing practice including the first rules for expanded nursing practice. She oversaw the American Public Health Association's (APHA) national efforts to promote evidence-based public health policies and practices. Globally, she served as the Secretary General of the World Federation of Public Health Associations, an organization granted World Health Organization (WHO) consultative status during her leadership tenure. She has provided executive leadership as well as served as a principal investigator or co-principal investigator on research and intervention grants totaling more than $50 million. She achieved many breakthroughs in nursing and health care such as testing and establishing care models related to community-based care and outreach. Because of her sustained contributions in nursing and health care, Dr. Hatcher was recognized as a Fellow of the American Academy of Nursing and honored with the National Black Nurses Association's Trailblazer Award and University of Connecticut's Josephine Dolan School of Nursing Award for Distinguished Service. She is an inductee in the Waterbury Hall of Fame and the District of Columbia Hall of Fame. Dr. Hatcher is a current member of NurseTrust, the American Nurses' Association, a life member of both the Chi Eta Phi Sorority, Inc. and the National Black Nurses' Association. She is a member of two honorary societies, Delta Omega for public health and Sigma Theta Tau for nursing. She is currently President of the Chi Eta Phi Educational Foundation and co-chair of the Social Action Committee of the Washington DC Alumnae Chapter of Delta Sigma Theta Sorority, Inc. Hatcher is a long-time member of Chi Eta Phi Sorority and has served at the local, regional and national levels in elected and appointed positions.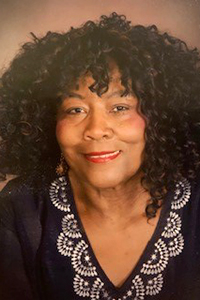 Velma Henderson
Director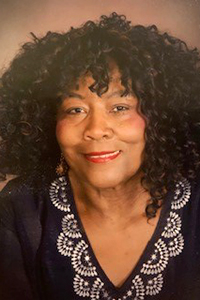 Velma Henderson
Director
Velma Henderson, RN, MS, CNAA, BC, is an accomplished Administrator, Consultant, Trainer and Presenter. She retired as Chief Nursing Officer at Howard University Hospital Washington, D.C. where in addition to her regular duties, she developed and implemented a comprehensive, organization-wide Customer Service Improvement Plan. She also served as a board member for WomenHeart, the National Coalition for Women with Heart Disease, the Chi Eta Phi Education Foundation, the National Black Nurse Association and the Nursing Spectrum. She is Past President of both the District of Columbia Organization of Nurse Executives (DCONE) and the Prince George's County Chapter of Chi Eta Phi Sorority, Inc.Henderson is a multiple award recipient, including the Helen S. Miller Award from Chi Eta Phi Sorority Inc. in recognition of her sustained advocacy and commitment to advancing the agenda of black nurses. She is a lifetime member of the National Council of Negro Women. In addition to her extensive administrative and clinical expertise, Henderson is a sought-after presenter and trainer, having held adjunct faculty positions at both the Howard University Colleges of Medicine and Nursing and Prince George's Community College. She is a widow and the mother of two adult children, and is the proud grandmother of three grandsons. Henderson resides in Oxon Hill, MD.
Henderson is a long-time member of Chi Eta Phi Sorority and has served at the local, regional and national levels in elected and appointed positions.
Pearl Holland
Treasurer
Pearl Holland
Treasurer
Pearl Holland's gift and passion for community health nursing found roots and grew in a grant-funded research project over forty-three years ago in 1966. Upon graduating with a Bachelor of Science Degree in Nursing from Hampton University in 1664, Holland was hired as a Public Health Nurse in a grant-funded Community-based Children and Youth (C&Y) Developmental Program in Baltimore City. This program, funded by the Children's Defense Fund, provided comprehensive acute and preventive health services in a poor inner-city community. Providing multi-disciplinary, integrated services in the heart of the targeted community was a new concept that unleashed Holland's broad nursing knowledge, skills and abilities, and her passion for community health nursing as a professional career path. It also led to Holland obtaining a Masters in Public Health from Johns Hopkins University in 1977.
Subsequently, Holland was promoted to the Director of Nursing in the C&Y Program. During fourteen years of leadership in the C&Y program, Holland was able to empower and influence the growth and development of nurses and the community by envisioning and implementing nurse-based services and interventions to address the needs of the homeless, senior/adult health, high risk infants, lead poisoning prevention, child and adolescent health. Holland's competence as a leader and broad insight as a public Health practitioner were assets when she accepted a position as Director of Public Health Nursing in a large metropolitan county health department to plan and direct nursing services to foster healthier communities. This position remained a dynamic experience for twenty-seven years wherein she provided administrative leadership for a nursing bureau that aimed to "help individuals/families help themselves" through information, education, advocacy, direct service, guidance, and support across the life span and economic strata in a multi-disciplinary environment.
Holland's teaching/educational interest was further utilized on the Continuing Education Committee, Public Health Nursing Section of American Public Health Association (APHA) where she served as chairperson for eleven years. Her passion for community/public health was nurtured while serving as Adjunct Professor in the Nursing Department at Towson University and Coppin State University. Teaching the application of public health principles and practices to senior nursing students in a clinical setting was a culminating experience to Pearl Holland's career. Empowering others to achieve optimal health was the hallmark of her forty-three years in Public Health/Community Health.
Among her active group memberships in social and civic organizations, Holland has been an active member of Chi Eta Phi Sorority, Inc. for many years and has served at the local and National level in elected and appointed positions.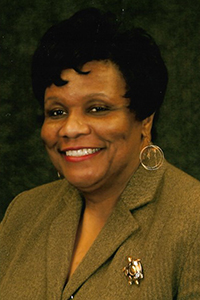 Charlene Jones
Director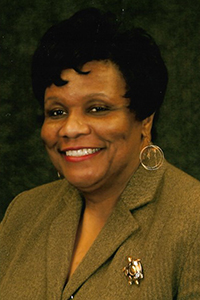 Charlene Jones
Director
Charlene Jones, MS, RN is a retired registered nurse with more than forty years of nursing experience. As a nurse for more than 40 years, her nursing career encompasses a broad experience base in administration, education and clinical practice. As a child in Birmingham, Alabama, Ms. Jones always admired nurses in her family and her community. This admiration motivated her, after graduating high school, to enroll in the nursing program at the University of Alabama at Birmingham. After receiving her Bachelor's of Science in Nursing and working at the University of Alabama Medical Center as a kidney transplant nurse, she saw a need to broaden her nursing knowledge base by enrolling in graduate school. She relocated to Dallas-Fort Worth, Texas area to pursue a graduate nursing degree.
After relocating to the Dallas-Fort Worth area, she was employed at VA North Texas Health Care System, Dallas. She worked as an Otolaryngology Charge Nurse and later a Urology Clinic Coordinator. After completing her Master's of Science degree from Texas Woman's University, Denton, Ms. Jones worked as a Nutritional Support Team Clinical Nurse Specialist and a Surgical Oncology Coordinator. She worked as a Surgical Oncology Coordinator for most of her nursing career. In her role as a Surgical Oncology Coordinator, her focus was on coordinating a multidisciplinary comprehensive care approach to promote a high quality of life for cancer patients including early detection and cancer prevention through education. Because of her actions in advocating for patients, expeditiously coordinating care with other services and continuously reviewing delivery of care and outcomes, Ms. Jones was known as the catalyst of the Surgical Oncology Service.
Ms. Jones served on the American Cancer Society- Fort Worth Church Connection. This is a community group working with African American Churches to educate undeserved communities regarding early detection and cancer prevention.Ms. Jones was commissioned in the United States Naval Reserve, Fleet Hospital-21 as a Lieutenant Junior Grade. She served as a Charge Nurse and Instructor of Enlisted training. She was also a part-time Clinical Instructor at Dallas Baptist University and Concorde Career College.
Jones is a long-time member of Chi Eta Phi Sorority and has served at the local, regional and national levels in elected and appointed positions.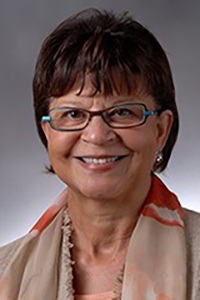 Dr. Rose Mays
Director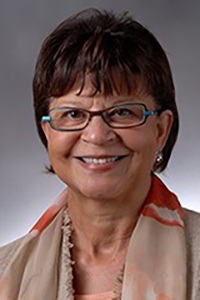 Dr. Rose Mays
Director
Health promotion and disease prevention are hallmarks of Rose Mays' nursing career.As an inner-city public health nurse in the late 1960s, she had the unpleasant task of informing a young mother that her newborn was blind due to congenital rubella syndrome. The case was memorable because of the family's devastating heartache but also because it personally caught Mays off guard. She explains, "I had just come from an acute care setting where tragedies were commonplace. I was not prepared for this kind of drama in a well-baby clinic!" Just a few years later, a safe and effective vaccine for rubella was approved and, as a school nurse, Mays immunized hundreds of needy Indianapolis area children in order to protect pregnant women from this infection. Today rubella has been effectively eliminated in the U.S. due to aggressive public health efforts.Her desire to become more deeply involved in prevention led her to complete a master's degree, become a pediatric nurse practitioner, and join the IU nursing faculty.
Through her teaching and practice Mays focused on a previously neglected population, adolescents. "The teen years are key for establishing good health behaviors. Yet in the early 1980s few in pediatrics were concentrating on this group," she said. This emphasis resulted in her collaboration with several community agencies to improve care for disenfranchised pregnant teens and homeless youth.Mays went on to earn her PhD at the University of Texas at Austin. This background helped her infuse the PNP curriculum with adolescent-relevant content and help develop the campus' Leadership Education in Adolescent Health (LEAH) program. Through her work with LEAH colleagues, Mays' career interest once again turned to vaccines. Although vaccines are one of the most effective methods of disease prevention, they are often underutilized. So when in the mid-1990s, vaccines against HIV, herpes, and human papillomavirus (HPV) were being touted as "silver bullets" against these primarily sexually transmitted conditions, her group challenged the wisdom of this thinking.
Mays elaborates, "We reasoned there were a multitude of potential reasons for the non-acceptance of such vaccines by consumers and providers alike." Their 2000 paper, "Vaccines against Sexually Transmitted Infections: Promise and Problems of the Magic Bullets for Prevention and Control," launched the team's systematic investigation into factors affecting STD vaccine uptake. This research team went on to involve a number of graduate and undergraduate students.
When teaching about health promotion and disease prevention issues, Professor Mays encourages students to always be mindful of the need to reduce health and healthcare disparities. Delivering quality care to marginalized individuals is a passion threaded throughout her career.
Mays is a long-time member of Chi Eta Phi Sorority and has served at the local, regional and national levels in elected and/or appointed positions.